It might be possible you didn't hear about the Hushe Valley before, but there is a valley in Skardu where you lose your heart in the mountains and beautiful treks. It is an incredible place to visit in the heart of the Karakorum mountain range. Hushe Valley is also known as Vallée de Hushe. This valley is carved out from the Hushe River, Masherbrum Mountain, and adjacent glaciers surrounding the Hushe village in the center. Its beautiful scenery makes this place one of the best places to visit in Pakistan.
A row of villages is present starting from Machollo, followed by Thalis, Marzicon, Kanday, and Hushe. Machollo, the largest village along the Hushe River, has a population of 5000. The mass of the population relies on wheat and locally grown vegetables. Let's read ahead to know why you should visit Hushe Valley.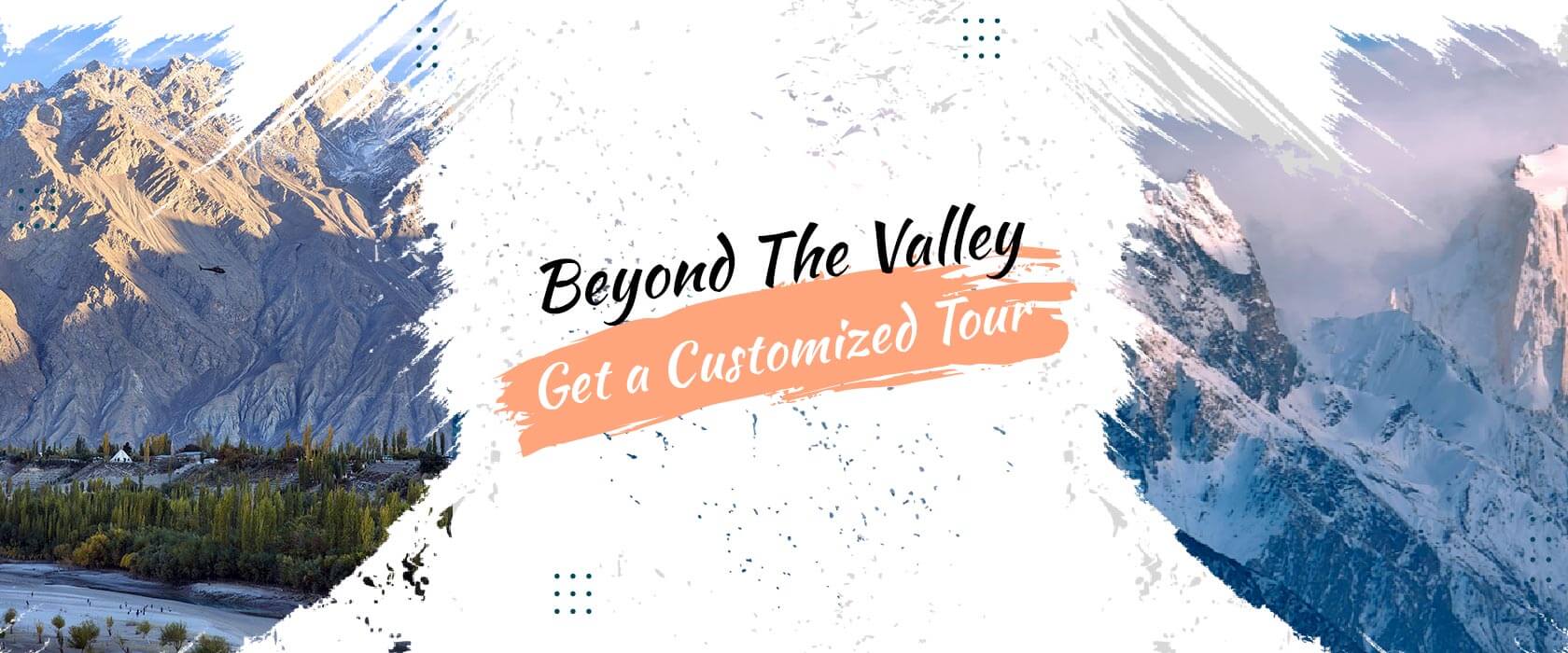 Why Visit Hushe Valley?
This place is known for its highest peaks like K1, Laila Peak, K6, K7, etc., which makes the valley an attraction for trekkers. Below the K6 campsite, Murtaza peak is present, popular with newbies and trackers. Furthermore, there is also a bloom of apricot orchards. Nights of the Hushe valley are pleasant for many activities such as bonfires and BBQs.
Even if you are not interested in hiking the well-known mountains of Karakoram, then Hushe Valley is breathtaking and worth a visit to see the small villages that line the Hushe River. Furthermore, the greenery of these villages and the spring of apricot orchids are a treat for you in the season.
Where to Stay in Hushe Valley?
Hushe valley provides you with a safe and ambient place to stay there. The valley has cheap hostels, guest houses, and restaurants with good Wi-fi and rooms with bathrooms at reasonable prices. Guest houses are present in the Machollo village near the police station. The hotel and restaurant provided you with clean rooms and good food to eat at low prices. You can also set up your camp.
Weather Conditions:
The weather conditions of the Hushe valley are extremely cold in winter. The temperature reaches below freezing up to -20 degrees Celsius during the nights. The climatic condition of this area is mostly dry throughout the year. However, a lower altitude temperature is moderate enough to support the growth of vegetables and wheat fields during the summer.
Hushe Villages:
Hushe valley villages are among one the most beautiful traditional villages in Pakistan. They are lush green villages having wheat fields with good production. The people of these villages are very hospitable and beautiful. People live in community systems, and elders manage their matters. They support family systems and respect their beliefs and norms.
Their houses are nicely decorated and clean. They invite visitors to their home and offer Tea with their traditional meal. These serene villages bring you into a world of peace and calm away from the business of life. Hushe village is also known as the last village of Pakistan.
Tourists Attractions:
Hushe valley is a place that attracts thousands of tourists annually during hiking seasons. It has many adventurous hiking routes, from easier to complex. Easier tracks attract the beginner who also wants to enjoy trekking without training or experience. This valley is a fascination for climbers due to its highest mountains and wonderful glaciers that give you everlasting memories.
Additionally, if you visit this valley during the apricot season, you will love the beautiful bloom of nature in the form of orchids. A traditional mosque is a local resting place of a saint known as Moussdrouk. This valley is the perfect depiction of nature's beauty.
Trek to Hushe Valley with Beyond The Valley:
With Beyond The Valley Adventure, you explore the Karakoram as one of the best trips of your life. It provides quality services to you for your adventurous travel destinations globally. Book your seats now if you want amazing experiences in the valleys of Gilgit Baltistan sustainably and safely. 
In that case, you are invited to join us and participate in the most thrilling experiences with guided tours. We always planned with a small group and had a lot of fun.